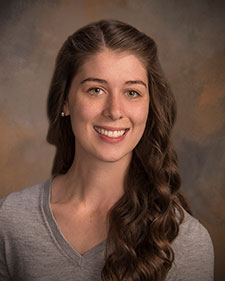 Brooke was raised in Cleveland, TN where she attended college at Lee University. She obtained her Bachelors of Science with a degree in Biology and double minor in Psychology and Religion. She was able to obtain her degree in 3 years while working as a full-time nanny, microbiology lab assistance and part-time receptionist for a local dental office.
After graduating from Lee University, Brooke attended Lincoln Memorial University to obtain her Masters in Medical Science Physician Assistant. During school, she specialized in Dermatology and General Surgery. Brooke was fortunate to obtain a GPA-based grant during her education in Harrogate, TN.
Brooke worked in Nephrology in Athens, GA for 2 years after graduating. She was in a practice where she worked in the hospital, office and dialysis clinics. During her time in Athens, she married her college sweetheart, Caleb and adopted a chocolate lab named Zeus. Caleb was offered a cross-country transfer to Longview with his company, Solvay, and they jumped at the opportunity.
Outside of work, Brooke loves to hike, cook, and play with her dog. She loves exploring all the Pacific Northwest.