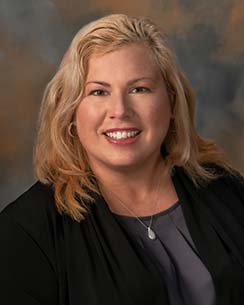 Angela, known fondly as Angie to her friends and family, was born in Beverly, Massachusetts. She was a military dependent who has lived many places throughout the US as well as Germany. She is a patriot that appreciates the service of all Active Duty military and Veterans. Angie has over 20 years of health care experience. Her first position in health care was as a Licensed Practical Nurse where she specialized in long term care. In 2012, Angie obtained her Associates of Science in Nursing from Polk State College in Lakeland, FL and became a Registered Nurse. As an RN, Angie worked in various departments including in-patient rehabilitation, psychiatric care, and the emergency department. Angie obtained her Bachelor of Science in Nursing from Grand Canyon University in 2014.

In 2019, Angie earned her Master of Science in Nursing for Family Practice Nurse Practitioner from Florida Southern College in Lakeland, Florida. Angie graduated with honors and is Board Certified by the American Nurses Credentialing Center for Family Practice Nurse Practitioner. Angie is licensed as a Nurse Practitioner in Washington, Oregon, and Florida.

Angie loves her family time, and when not working, she enjoys spending time with her husband, three sons, two grandchildren and her dog. She also enjoys traveling, reading, meditating, baking, biking, hiking, skiing, camping and Latin dancing. Angie and her family are eager to become active members of the Longview community.