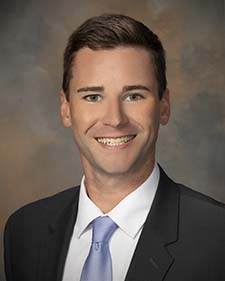 Nicholas was raised in Brevard, NC where he attended Appalachian State University undergraduate and graduate courses in Cell and Molecular Biology with a minor in Chemistry. During his college and graduate school years, he was employed full time as a waiter at Dan'l Boone Inn Restaurant and part-time at Watauga Medical Center as a CNA in Intermediate Care. Additionally, while in graduate school he worked as a teaching assistant in various undergraduate biology laboratories and performed a medical internship in South Africa in association with the University of Johannesburg.
After his time at Appalachian State University he volunteered at the Watauga County Community Care Clinic for three years. He also spent time expanding his global perspectives, both volunteering in free clinics and learning the culture in over twenty countries.
In 2017, he entered Lenoir-Ryne University, in Hickory, NC, from which he earned the Master of Science degree in Physician Assistant Studies in May of 2019. While pursuing this degree he found particular interest in Rural Medicine as well as Infectious Disease. This led to training in Internal Medicine at Levi Mwanawasa General Hospital in Lusaka, Zambia while still in school.
Outside of work he enjoys outdoor activities like mountain biking, backpacking, snowboarding and travelling. At home, his hobbies include cooking and music. He greatly looks forward to becoming a part of the PNW community and exploring its unique outdoors and culture.