Do you have...
Heel or arch pain?

Calluses?

A foot or ankle injury?

Toenail problems?
A podiatrist deals with these and a long list of other foot issues.
Dr. Tookes can also help ensure you are wearing shoes that fit well and won't contribute to future foot issues.
Click here to see a full list of Dr. Tooke's services.
Our focus
Geriatric and Pediatric Care

Diabetic Foot Management

Foot Surgery

Podiatric Biomechanics

Trauma Sports Medicine


Learn about foot and ankle health tips
The American College of Foot and Ankle Surgeons (ACFAS) offers interesting information regarding foot and ankle health issues.
Visit the site.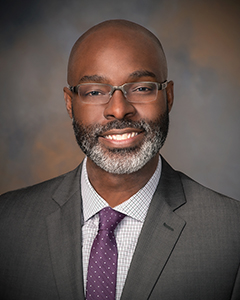 Dr. Toddrick Tookes
Podiatric Physician & Surgeon
Office Hours
Monday-Friday
8:30 a.m. – 4:30 p.m.
Location
783 Commerce Ave., Ste.120 
Longview, WA 98632
Phone: (360) 575-9161  
Fax: (360) 575-9306