Kirkpatrick Ankle and Foot Clinic

(360) 575-9161

Conditions and Services

Arthritis

Athlete's Foot

Ball of the Foot Pain

Bunion Deformities

Bursitis

Charcot Disease

Corns and Calluses

Diabetic Foot Care

Flat Feet

Fractures

Fungal Conditions

Ganglion Cyst

Hammertoes

Heel and Arch Pain

Infections

Ingrown Nails

Nerve Entrapment

Neuromas

Orthotics

Peripheral Neuropathy

Ruptured Ligaments

Sprains and Strains

Tarsal Tunnel Syndrome

Tendonitis

Toenail Problems

Tumors

Warts

Wound & Ulcer Care
Shoe Selection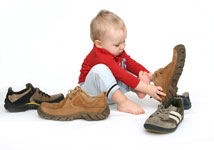 The purpose of footwear is primarily to protect the feet from injury.  It is critical that shoes fit the wearer properly because footwear that fits poorly can cause many problems. 
Podiatrists are trained to give advice on the most appropriate shoes for each individual.
Dr. Tookes can evaluate the shoes you wear on a regular basis to make sure that they are right for you. 
---
Office Hours
Monday-Friday          8:30 a.m. – 4:30 p.m.
Location
783 Commerce Ave., Ste. 120 
Longview, WA 98632
Phone: (360) 575-9161  
Fax: (360) 575-9306